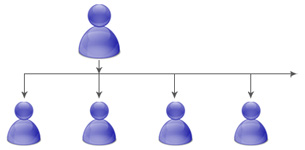 Among various compensation plans in MLM, generation plan is considered as the most important plan. Because of an end number of attributes, generation plan is preferred over various other plans. For a newbie in MLM also, the generation plan holds a very important position. If the generation plan is effective, then there are more chances for a person to get success in his efforts.
So if you are planning to start a MLM business, then along with good MLM software, you also need to have the perfect generation plan. Though you can easily find a good generation plan in the market from various MLM software providers but you need to pay a very good amount of money for that. It is so because generation plan which is good in terms of features is charged at a very high price and it is here where the problem arises. Well where there is a problem there is always a solution. There are few good MLM software companies as well that offer generation plan at very affordable prices. But finding them is indeed a very tedious task.
Generation Plan Software Main Features
1. Announcement.
2. News Updation.
3. Change Password.
9. Write a Mail Members.
1. Company Announcement.
2. Welcome Page.